STRATEGY EXECUTION AND STRATEGIC MANAGEMENT:
Execute your strategy and take it to every employee within one tool. Set goals, objectives and targets. Follow up and recognize.
PlanPro strategy execution software helps to turn long-term goals into detailed action plans with timeline, resources and responsibles. Keep your teams on track with improved efficiency and better communication.
1 powerful software, 50% less Excel, 100% transparency
Strategy execution and strategic management
Key functionalities:
Set long-term strategic goals
Create strategic hierarchy
Set KPIs
Monitor and follow-up on KPIs
Set starting, interim and final levels for metrics
Set responsible for strategic areas
Monitor and follow-up on strategic goal's progress
Take strategy to every employee
Connect strategy to employees daily tasks and activities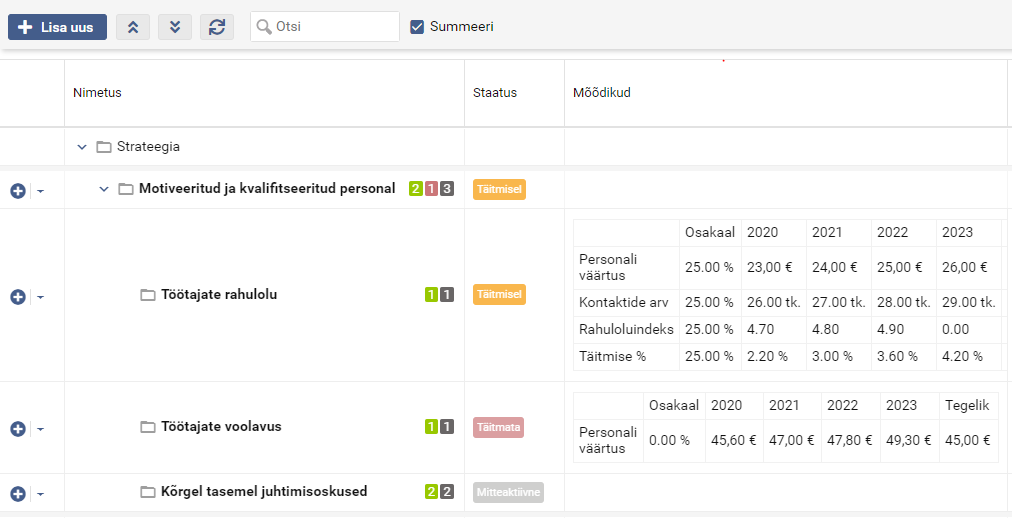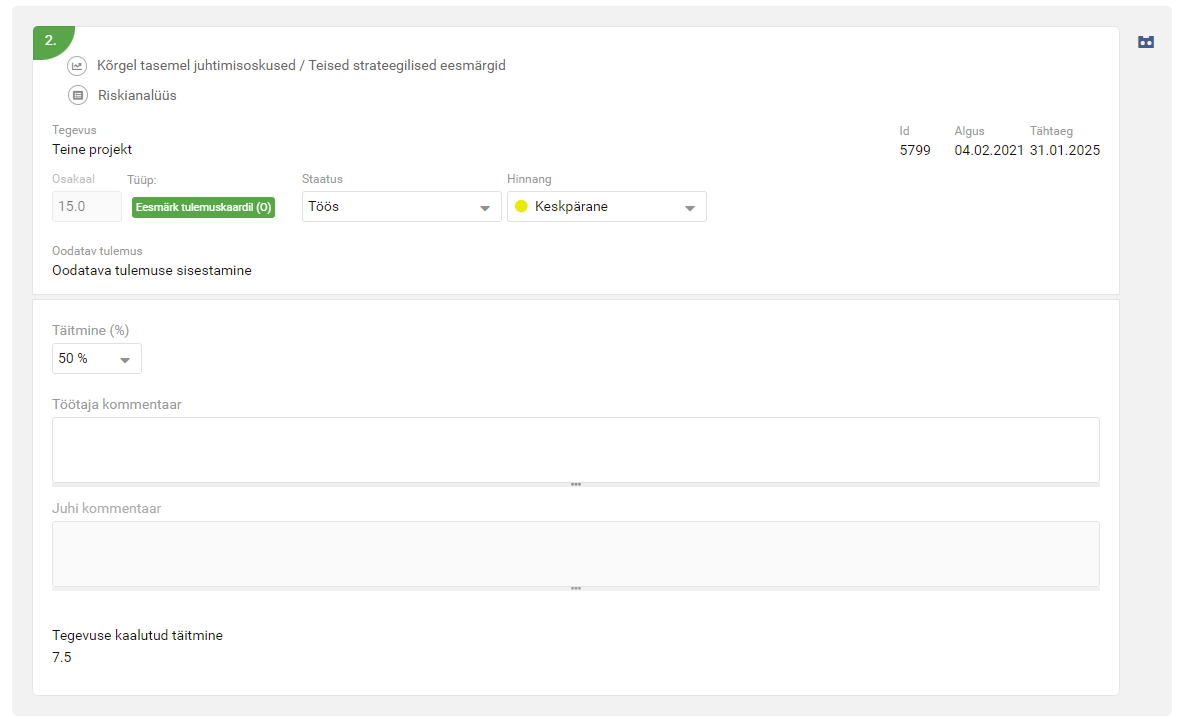 Strategic performance management
Combining strategy execution software module with project management and performance appraisal modules, you can:
plan activities to reach strategic goals
connect daily tasks to strategic goals
import tasks from work plan to performance appraisal questionaire
visualise the connection between employees personal goals and strategic goals
set weight to a task for performance appraisal
Taking the full advantage of PlanPro software other features, you can also:
Link tasks to strategic objectives
Import tasks to employee performance appraisal form
Set weight to a task for performance appraisal
Create tasks related to risk mitigation plans or post-audit action plans
Plan working time for specific tasks and log/track actual working time
Plan cost-revenue-investments needed for specific tasks
Other PlanPro software modules:
Project management and task management
Your goals, plans, activities. All collected in one solution for improved (internal) communication and teamwork.
Strategic management
Execute your strategy and take it to every employee within one tool. Set goals, objectives and targets. Follow up and recognize.
Risk management
Define, categorize and evaluate risks. Prepare and store mitigation and action plans. Manage your risks.
Working time tracking
Track working time. Have a data-based view on planned vs actual working time for different tasks and processes.
Budgeting
Integrate budgeting with strategic management and project management. Save a lot of time and avoid spreadsheets.
Performance appraisal
Conduct performance reviews in a flexible digital solution. Time-saving processes for all key stakeholders: employees, managers, HR.
Easily configure or customise PlanPro software to meet your exact needs. We are ready to support you!